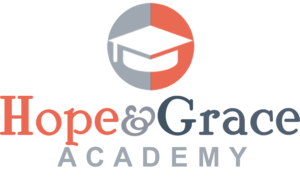 To end abortion effectively, the church needs to become safe. Abortion is traumatic and permeates the church far more than we realize.  Abortion is often chosen under intense pressure with no support for life.  Let's change that!  This class will equip us to become a safe haven that proactively champions biblical sexuality and life and redemptively heals those wounded by sexual sin and abortion.  We have the resources and power to help heal the wounded and support moms and dads so abortion doesn't have to become part of their story. COME BE A PART OF CHANGING THE CULTURE! With the Word of God as our guide, we will delve into the most sensitive subjects and learn how God wants to redeem them through us and our church. Each week we  discuss a different aspect of abortion, as well as a story. There will be Table discussions based on the topic and/or story and practical application.
This class is not a healing Bible study because it is for a wide variety of people, not just those who have lost children to abortion to learn how to overcome abortion in the church. It will take all of us working together! Without people who have not had abortions becoming safe, those of us who have may never find the healing and restoration we need.
See our Video Promo about the Get EQUIPPED course!
Get EQUIPPED SYNOPSIS SYLLABUS
The Get EQUIPPED course has three sections and eight classes. The sections include God's Design, Mankind's Perversion, and The Church's Choice.
Did you know that God is pro-choice? Read the blog that explains why.
CONTACT US TO BRING Get EQUIPPED TO YOUR CHURCH
STUDENT REVIEWS ON THIS COURSE:
To realize, like I did, that we as the church have a humongous part to play in turning this decades long tide in our culture. As we change our reputation from judgement to a people of love, offering practical hope and healing physically, emotionally and spiritually for every kind of sexual trauma, hearts will begin to feel safe and come and tell others. --Anonymous
Opening the door to the truth about these things is very exciting and I would like to see more people learn the truth about all things.  Especially these things, like abortion which are being so intentionally deceptive in this world. -Christy
Because it's the kind of stuff everyone should know, frankly. As many people as possible should be learning about the true horrors of abortion so they can fight against it. Plus, this is a quality class in which you can learn soooo much information that not many people talk about. - R.B.
Because the church needs to step up and address this issue.  The church congregants desperately need theses things publicly addressed. -Anonymous
This is a comprehensive course dedicated to learning and discussing misconceptions about abortion among followers of Christ and unbelievers. -Anonymous
Power of sexual healing and renewal of ourselves from abortion and loss of children -Josh H.