Once we have been equipped with the information that will change the way we see God's Design, Mankind's Perversion, and the Church's Choice, we can learn the practical steps to making the church a safe haven. Most Christians believe that the best we can do to overcome abortion is through prayer and voting pro-life whenever possible. However, there is so much more we can do on both proactive and redemptive levels! In this course, we begin by demolishing strongholds in the spiritual realm that have held the church captive to Satan's schemes in these crucial areas and begin developing new battlefield tactics based on where he is doing his most destructive work - among Believers. These are STRATEGIES ON THE BATTLEGROUND. The military does not send out troops without first studying the enemy and the damage he is doing and where he is doing it. They find the areas in the army that need strengthening and work through those to prepare them for battle. In this case, the focus in on STRATEGIES OF WALKING WITH OVERCOMERS - those who need healing from abortion and those who would otherwise be likely to choose abortion if not for the support of people in the church who can provide true information in a loving manner, mentorship, discipleship, community, and resources. No one should have to go through these situations alone! Finally, we learn STRATEGIES IN WORSHIP - the flow of worship in a battle plan. Half of the battle will be fought in practical ways, the other half will be fought and won as we seek the Lord in corporate and individual repentance and prayer for direction and then glorify Him and go before the battle in worship of our Almighty God. No one can stand against HIM!
The prerequisite for this course is Get EQUIPPED.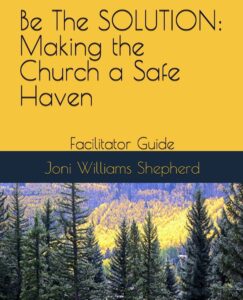 This will be available by Fall 2023!