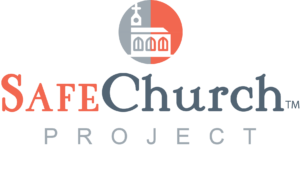 A SafeChurch operates under a Hope and Grace Partnership. The project's purpose is to equip the local church to become a safe place for people in the church and community to go in the event of an untimely pregnancy or for help with trauma or difficulties associated with a past abortion or sexual sin or abuse.
A worthy goal with the SafeChurch Project is to make the church the first place people in the church and community run for help in these situations. Up to this point, the first place the majority of people (even in the church) think of going for help is Planned Parenthood. A small percentage go to local pregnancy centers which are equipped to provide pregnancy test, peer counseling, ultrasounds, and many other services. And they do excellent work in this regard. However, the majority who go to Planned Parenthood or other abortion providers discover that they seldom offer any options besides abortion because that is how they make their living. And they certainly do not offer support for other options that promote life. The reason most people don't go to their local church for help is because most churches are silent and reactive rather than proactive and redemptive about these things and often are more judgmental and condemning than helpful. The SafeChurch Project will equip the local church to redemptively change her approach. Won't it be a wonderful development to change the place most people run for help with pregnancy or abortion/sexual trauma to a SafeChurch that welcomes men, women, couples, and grandparents with respect, dignity, and a community full of loving mentors and empowering resources?
When someone in the church or community meets with a pastor or ministry leader or calls the church for help in the area of untimely pregnancy or difficulty dealing with abortion, there is a ready resource to meet these needs. The caller can be referred to a Commissioned Hope and Grace Advocate who can befriend them and connect them with needed resources in the church and community. Not only will it be one less thing a pastor has to worry about, but it will save more lives and connect people in the community to your church through your love in action. Commissioned Hope and Grace Ambassadors are those who continue equipping and educating the church body through events (movie nights, speakers, activities) or speaking to groups in the church such as youth, singles, parents, and the entire body. Ambassadors also assist Advocates by rallying support in the church for unwed mothers or couples through resources provided by church members.
The training for SafeChurch and Hope and Grace Advocates and Ambassadors is the Get EQUIPPED and Be The SOLUTION curriculums. Get EQUIPPED will benefit everyone from age 12 to adult. Be the SOLUTION is for those who want to learn how to become the solution in spiritual and practical ways. The curriculums will equip many in your church to become safe individually and as a community. It will also work as a constructive pro-active approach to preventing future abortion and the sexual activity that often leads to unplanned pregnancy. We don't want to just save babies, but to save the moms and dads and grandparents from unnecessary trauma. Babies cannot be replaced, and the emotional, spiritual, and relational health of their parents and grandparents cannot be underestimated.
We encourage churches to partner with other churches in the SafeChurch Project. Below are documents that will help you learn more and get started! Go to HOPE AND GRACE PARTNERSHIP guide for additional needed documents.
LEARN ABOUT IT
HOPE AND GRACE PARTNERSHIP guide
Becoming a Certified Safe Church
DOCUMENTS TO GET YOU STARTED
Electronic versions of these documents can be filled out on a computer, tablet, or mobile device and saved to be emailed to us. The PDF versions will need to be printed, filled out, and scanned before emailing the final version. If you need assistance with any of this, please contact us.
Application for Hope and Grace Church Partnership -Electronic
HOPE AND GRACE ADVOCATE Job Description
HOPE AND GRACE AMBASSADOR Job Description
Hope and Grace Advocate Commitment          Electronic       Hope and Grace Advocate Commitment
Hope and Grace Ambassador Commitment      Electronic      PDF
A Call to Servant Leadership-Signature             Electronic        PDF
Confidential Servant Leader Application           Electronic    PDF
Confidential Servant Leader Reference         Electronic      PDF
Commitment to Godly Conduct         Electronic      PDF
Commitment to Represent and Uphold       Electronic        PDF