NEW PREGNANCY CENTER AT SPRINGS FIRST CHURCH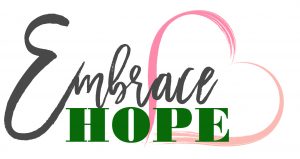 Hope and Grace International is partnering with Springs First Church to assist them in starting a pregnancy ministry in their church building. Embrace Hope Center is not a typical pregnancy center, but a hub that connects our clients to trained advocates in churches who can follow up with them and build relationships that provide community and support for them through the church! Our dedication date is January 19, 2020, Sanctity of Human Life Sunday coinciding with the anniversary of Roe v. Wade. We will host an event that day with Claire Culwell, Twin Abortion Survivor, and share our vision. Our doors will open as soon as the space is ready shortly after that.
We have much need of hands on help and donations (both financial and in-kind) to make this happen. We would love to talk with you if you are interested in helping us on this project in any way. There are multiple ways to get involved, and we can use all kinds of gifts and skills. If you are interested in volunteering in any way, please go to our Volunteer Sign Up Form.
To learn more about what our financial needs are and in-kind donations that will significantly lessen the load, use the following links to these printable documents: